Apple Inc. shares fell the most in more than a month after an analyst said demand for the iPhone 8 is "substantially lower" than for earlier models of the world's best-selling smartphone.
Pre-order volumes in the U.S. for the iPhone 8 fell below those for the iPhone 7 and iPhone 6, Rosenblatt Securities analyst Jun Zhang said in a note to clients. Demand in China is even lower, the analyst said. Zhang has a neutral rating on Apple shares.
Consumers pre-ordered about 1.5 million handsets on Chinese retail website JD.com in the first three days, compared with about 3.5 million for the comparable period of iPhone 7 orders, Zhang said.
The stock fell as much as 3.1 percent, the most since Aug. 10. It was down 1.9 percent to $155.65 at 3:46 p.m. in New York.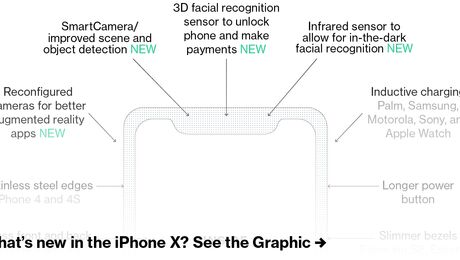 Wednesday's share decline pared gains this year to about 35 percent, valuing Apple at $805 billion.
Read more: http://www.bloomberg.com/