On Jan.9, 2007, Apple co-founder and then-CEO Steve Jobs introduced the world to the iPhone a 5-ounce, pocket-sized supercomputer that birthed a tech revolution.
Today, Apple is going to reinvent the phone, Jobs said at the time,wearing his trademark black turtleneck and blue jeans while addressing an audience in San Francisco.
He promised that the revolutionary device would seamlessly integrate the functions of an iPod, a phone and the internet and he delivered.
Watch Jobs 2007 presentation of the first-generation iPhone:
What we want to do is make a leapfrog product that is way smarter than any mobile device has ever been and super easy to use, Jobs said, claiming that Apples smartphone technology surpassed that of competing brands by five years.
Even after Jobs died from pancreatic cancer in 2011, his revolutionary product has continued to find users across the world. Apple sold nearly75 million iPhonesin the first four months of 2016 and captures roughly 40 percent of the U.S. smartphone market more than any other brand.
Here are just a few of the ways the iPhone has affected our world since its debut:
Laid the groundwork for all future smartphones
The iPhone did away with the static plastic QWERTY keyboard found on other smartphones, instead introducing the first-ever multitouch screen a feature nearly all other smartphones would later adopt. This innovative screen popularizedpinch to zoom technology and allowed finger gestures to navigate multimedia and applications.
Apple releasing the iPhone created a real shock for RIM, the company behind the BlackBerry products, according to former RIM CEO Jim Basiliese. With its plastic keyboard, comparatively small screen and barebones internet capabilities, the BlackBerry was no longer seen as particularly innovative. (Unless, of course, you were Hillary Clinton.)
The [iPhone] revolutionized how we will all interact with our handhelds, and everyone else is straining to catch up,PC Magreportedin 2007. With its multitouch screen, gorgeous interface, utterly unmatched media-player capabilities, and 8GB of storage, it has raised the bar on fun and usability.
Created a new economy
The iPhone helped put a supercomputer in everybodys pocket. (Well, a lot of peoples pockets, at least.) And with the advent of this portable supercomputer came the creation of thousands of innovative applications for it.
Some tech experts point to the iPhones apps some of which were originally created by launch partner Google as the downfall of the BlackBerry and other competitors.
Mobile app development was nearly unheard of a decade ago. Today, its estimated that more than 12 million of these developers exist worldwide.The current app economy is worth $50 billion and is predicted to double by 2020, reports VentureBeat.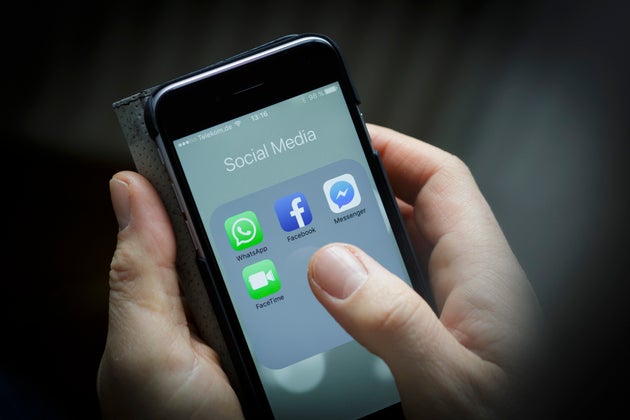 Transformed messaging and communication
Remember when texts came in as isolated messages with no history provided?(OK, yes, this is still the case on some phones.) iPhones paved the way for message threading and unlimited character counts, spawning a new expectation for continuous chat.
And that little green icon shaped like a half-moon? Thats what a phone used to look like back when a phones purpose was to call people.
Changed the way we consume news …
Television is still the No. 1 source of news for Americans, although nearly 40 percent of people in the U.S.get their news online. And today, nearly 90 percent of U.S. mobile device users roughly 144 million people access news on their smartphones, according to a 2016 Knight Foundation report.
Two-thirds of adults get their news from scrolling through their social media feeds rather than from going directly news outlets, a 2016 Pew Research survey found.Twitter reported nearly 85 percentof its users access their service on mobile.
… and the way we make it.
The iPhone helped democratize the ability to capture newsworthy moments. The product has helped people disseminate eyewitness video, photos and accounts of countless newsworthy events, from natural disasters to police brutality to terror attacks.
Apple debuted the iPhone, and an army of freshly-armed citizen reporters began to [document]police abuse. Quickly, a new side of law enforcement became visible, Dylan Baddour wrote for the Houston Chronicle in 2015.
But no matter the future of the iPhone, its past profoundly shaped our present world.
Read more: http://www.huffingtonpost.com/