At $255 per active user, the social network is an expensive buy, but the tech giant is confident that access to so much personal data will soon pay off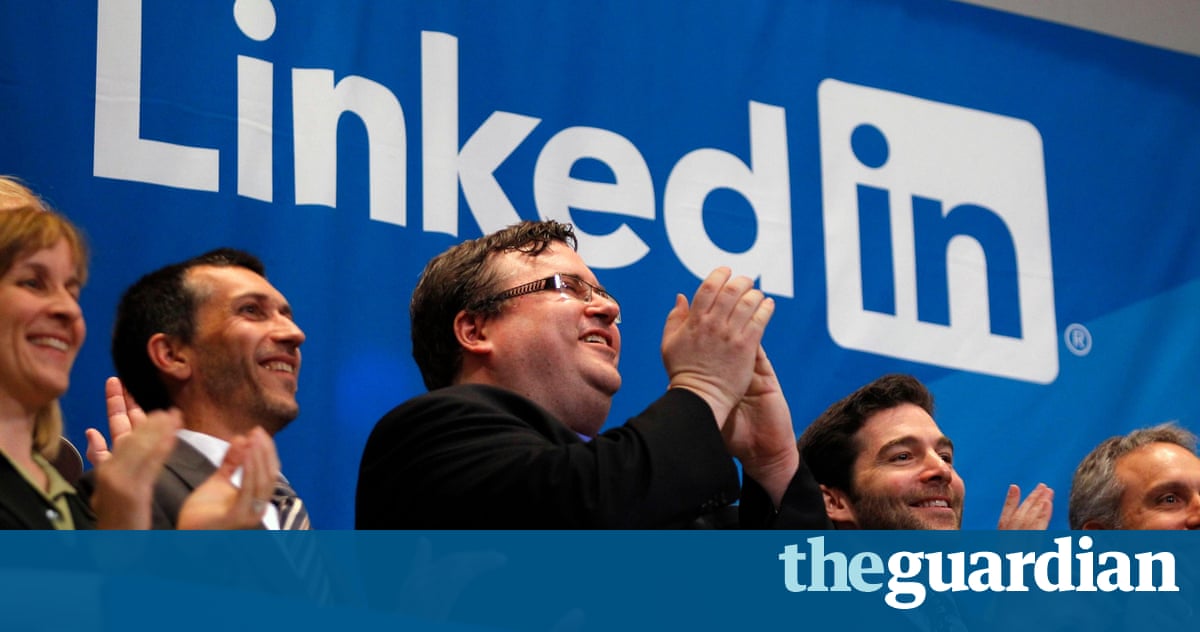 As news broke of Microsofts $26.2bn acquisition of LinkedIn last week, one wag took to Twitter to quip: Satya Nadella makes bold final attempt to stop LinkedIn from emailing him.
Many people worn down by the sites relentless emails will have echoed that sentiment. But Microsofts chief executive is in fact taking a bold and optimistic gamble in buying LinkedIn at a 50% premium to its share price. Nadella is betting that social networks will be at the centre of our professional lives, while bolstering Microsoft products that must take over from fading mainstays such as Windows if the company is to ensure its long-term survival.
LinkedIns emails, with their pervasive phrase Id like you to join my professional network, may seem like a scourge to some. But millions rely on the service, whose entries show members past and current jobs as well as who they know. While helping people find new jobs, the company founded by Reid Hoffman in 2002 also gives leads to recruiters and salespeople looking to sell products and services to expanding companies. It has 433 million members, of whom 105 million use it at least every month. Crucially, 60% of usage is on mobile devices, which is an important metric given how much time professionals spend on their smartphones.
At $255 per active user, this is a very expensive transaction, says technology consultant Richard Windsor. Nadella is much more positive, saying that the deal widens the market for Microsoft products and gives the company access to the social network phenomenon.
To consumers, Microsofts best-known brands are Windows, Office and Xbox. But it is its back-office systems, and especially software for large businesses to manage their IT and customer relations, that really generate cash and profits. Nadella cited the potential of walking into a meeting and, through LinkedIns integration with a calendar and database, know all the salient details about the attendees.
Nadellas official statements on the deal use typical tech verbiage like social selling and human capital management, buzzwords used by the professional groups that Microsoft increasingly looks to for its financial future. As consumers turn to smartphones and tablets, Windows is fading as will Microsofts Office suite, which is being shifted to a cloud-based subscription service rather than a PC-based application.
The greatest risk has been that Microsofts software for large businesses enterprises would be upended by cheaper cloud-based rivals that dont rely on tortuous licences to lock them in. At the same time, companies now have to focus on individuals, including employees inside and outside the business, which makes professional identity an important factor for day-to-day operations. And who has the best insight into professional identity? LinkedIn. That is why Microsoft outbid cloud-based rival Salesforce which hosts businesses marketing and customer relations systems to buy it.
Ben Thompson, of the tech consultancy Stratechery, notes that the purchase means Microsoft can embrace a world where you run your business on other peoples computers in the cloud. What is potentially transformative about this deal is a future where Microsoft retains its focus on enterprise, while shifting the locus of its business from companies to employees, notes Thompson. LinkedIn knows more about its users than anyone outside of Facebook and when it comes to our professional lives, they know more. This is the most valuable data in the world.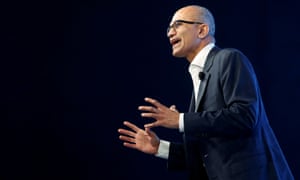 Read more: http://www.theguardian.com/us